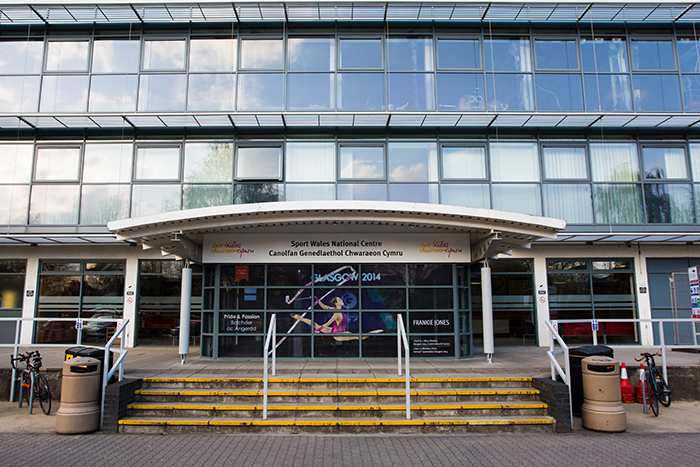 Our Location
The classes are held at the Sport Wales National Centre Sophia Gardens on Mondays and Thursdays. There is a free car park at the Sport Wales Centre for people using its facilities.
Sophia Gardens
Cardiff
CF11 9SW
Wales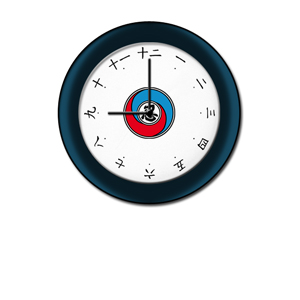 Training Times
Monday:
Kids club 19:15 – 20:15 (Jubilee Hall)
Adults class 20:15 – 22:00 (Jubilee Hall)
Thursday:
Kids club 19:00 – 20:00 (Fitness Studio)
Adults class 20:00 – 22:00 (Fitness Studio)
First Thursday of every month:
Weapons class 20:00 – 22:00
This gives students an opportunity to use some of the eighteen traditional weapons that we use in our kung fu system.  All beginners are welcome to attend this class.
Your first class
We train in the Sports Wales National Centre formally the Welsh Institute of Sport, Sophia Gardens. Parking is free for people using facilities at the centre. Please see receptionist for directions and access to the hall.
Please note that beginners are welcome to all classes listed on the training section on a Monday and Thursday. Prices for classes are £6 per session for adults and £5 per session for kids with your second session being free.
Initially, you may train in jogging bottoms and a t-shirt. Jewellery should not be worn and those items which cannot be removed (e.g. rings) should be taped over. You can train bare foot or with trainers. You may also use headbands and wristbands if it helps you and those with long hair should have it tied up. You are welcome at any time, whether to train or watch, since the learning of Chinese kung fu is an ongoing process with no well-defined start.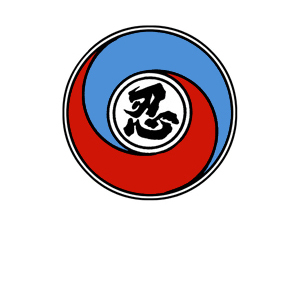 Prices and Membership
Class Fees: £5 per class for under 16's and £6 for Adults.
Monthly Fees: £20 per month for under 16's / £30 per month for Adults including Black Belts.
Students can also pay monthly which will give you a few free classes per month. Monthly fees entitle the student to train at all classes at Cardiff Central during that calendar month. All beginner's second class is free and there are no classes held on a bank holiday.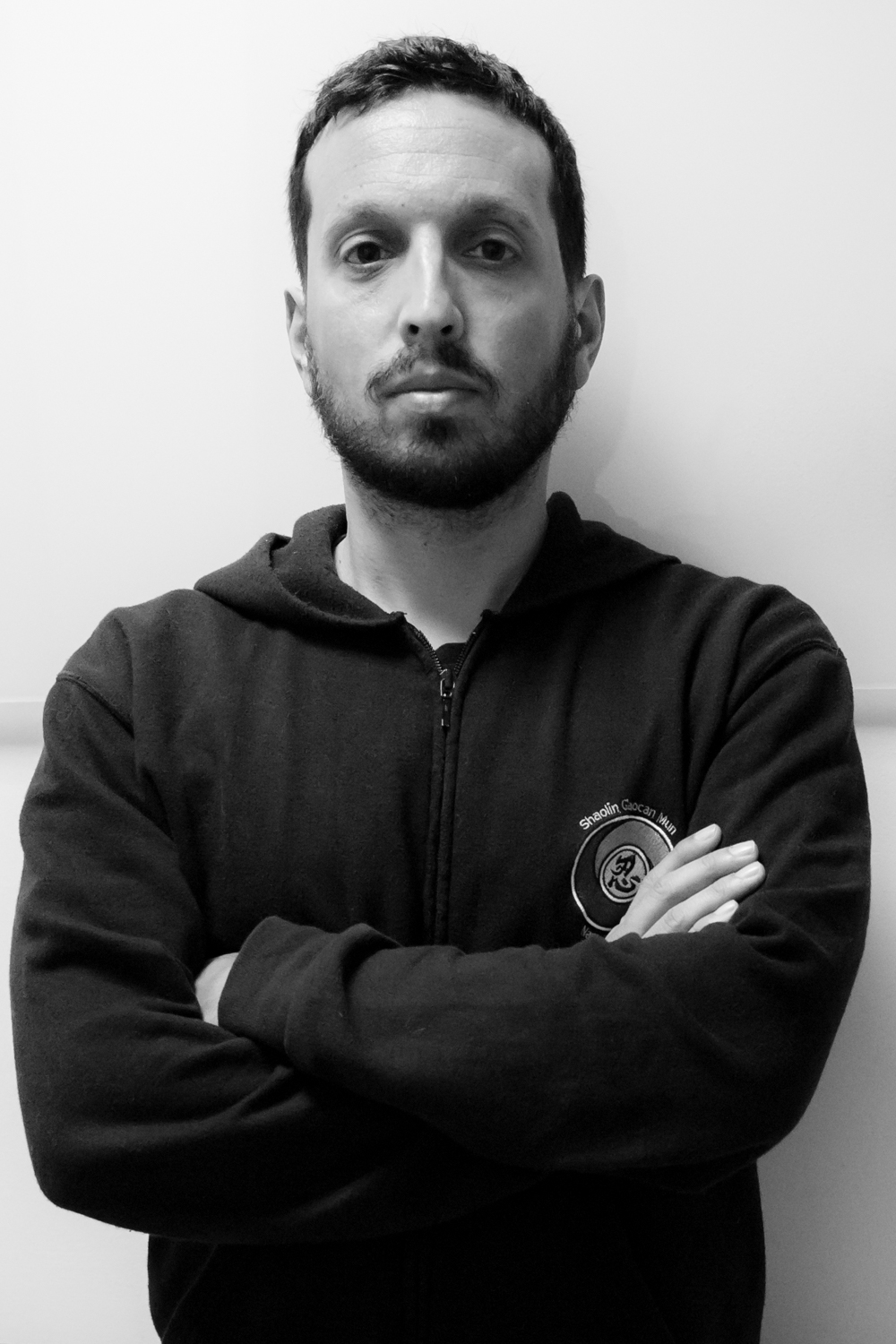 Sifu Ryan Pace – 6th degree Black Belt
I started my journey into martial arts at the age of just 7. My father was keen for me to learn an essential skill and art that would teach me discipline and to defend myself. I am a direct disciple of Sifu Lai who through himself and his senior black belts have taught me for over 25 years. I was one of the youngest ever black belts at the age of just 12 and in the same year I became the national junior NPC champion.  I am now a 6th degree black belt and one of my Sifu's senior instructors. Through my time learning martial arts, I have trained under a number of instructors including those of other disciplines such as Judo, Jujutsu, Aikido and Taekwondo. One of my great life ambitions and achievements was to train with Si Gung (grandmaster) Quek in Malaysia. These encounters have given me an invaluable insight into the diverse and extraordinary art that is Shaolin kung fu. In addition I have also had the opportunity to train with Si Gung Leow Cheng Koon and his modern approach to combat strategy and the art. I have entered and trained teams in many competitions in my time and I was proud to produce the next national junior champion, who hailed from my current class Cardiff Central. I have also used the art to work as a doorman for a security firm and have taught many seminars on the art of self-defence regardless of age or gender. I am an advocate of keeping up with the current Knowledge and techniques of keeping fit and healthy and my classes offer a balanced approach from fitness to self-defence. Our classes, whilst rich in knowledge, are fun and are a great way to socialise, so you are welcome to come and train with us at any time.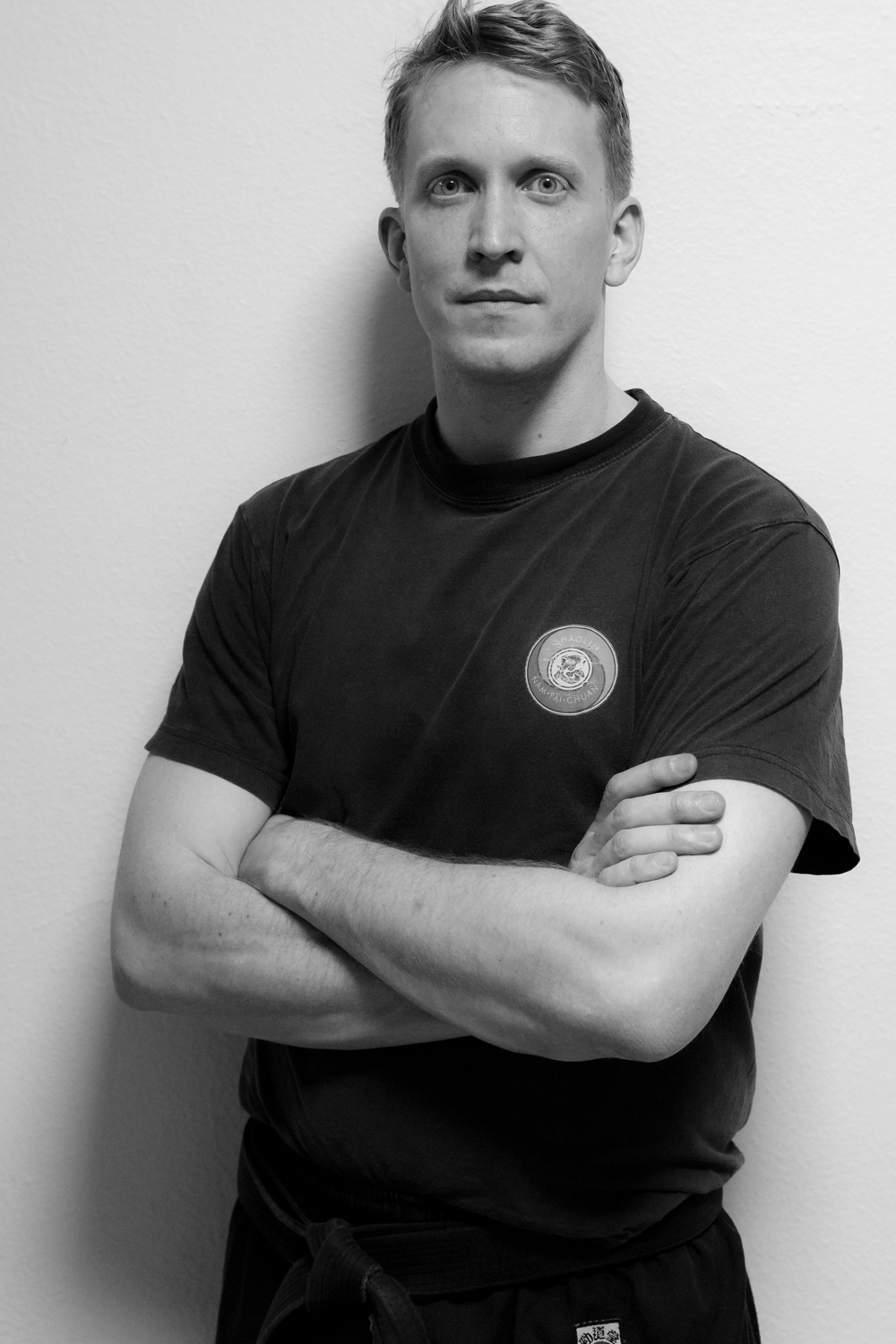 Jack Ellis – 2nd degree Black Belt
I started training in martial arts at around 17 years old, just before I started university. I trained sporadically for a few years in various places before joining the university kung fu club at King's College London and training in earnest from my second year. That club happened to teach Shaolin system Nam-Pai-Chuan, and by the time I left university in 2007 I had obtained my black belt under the guidance of Sifu Steve Leppard. Fortunately, on returning to Cardiff I was able to join the Cardiff Central club and continue my training in the system under Sifu Pace, and have since been awarded my second degree black belt and have had the opportunity to become more involved in teaching. Alongside my kung fu training I have also developed a keen interest in health, fitness and nutrition in order to further not only my training but also that of our students. I regularly train in Crossfit, and in pursuit of broader knowledge have completed both the Crossfit Level 1 Certificate and Crossfit Striking Trainer's Certificate.
Frequently Asked Questions
Question: Do I need to be a member of the Sports Wales National Centre to do kung fu?
Answer: No you don't have to be a member to do kung fu in the institute.
Question: I'm a complete novice in martial arts. Would it be ok for me to start kung fu?
Answer: Yes it is ok. Learning martial arts has no defined starting point and lasts a lifetime to achieve.
Question: I want to start kung fu but don't think I am fit enough to start. Do you think I can start?
Answer: Yes you can start training. The structure of the class ensures each individual attains their level of fitness and with time your fitness level will improve.
Question: Do I need any previous martial arts experience?
Answer: No you don't. Our teaching style ensures that every one gets a firm understanding of techniques regardless of experience.
Question: Will I get fit by doing kung fu?
Answer: Oh yes! If you train diligently for six months you will begin to feel the physical and spiritual benefits.
Question: I am very shy and lack self confidence. Will doing kung fu help me be a confident person?
Answer: Yes it will. With regular training, you will be more relaxed, feel more confident in yourself and in your abilities. These skills can be transferred to your daily activities and help you become a better person.
Question: Would I be able to defend myself by doing kung fu?
Answer: Yes you would. If you train regularly for a year you would be better equiped to defend yourself in most circumstances.
Question: I've got a bad back. Would it be ok for me to start kung fu?
Answer: You wont be able to train with a bad bad back. If you have any medical condition please consult your GP before attending a kung fu class.  Also, please ensure that you inform the instructor about any injuries or condition that you may have before starting your first  the class.
Question: What is the class structure like?
Answer: We encompass a wide range of techniques from sparring to locks, nerve point techniques, take down techniques, grappling and ground fighting techniques. In addition we do self defence techniques with and without weapons.
Question: I find it difficult to train on an empty stomatch. When is the best time to eat before training?
Answer: Generally you must eat at least 2 hours before training and no later than that.
Question: Do I need to be flexible to do kung fu?
Answer: No you don't need to be. Our training methods ensure that your flexibility improves as you train and with time, will be greatly enhanced.